Hypnotherapy & Holistic Healthcare in Hull
Welcome, I'm Carrie Swain a clinical hypnotherapist based in Hull, East Yorkshire. I offer a wide range of hypnotherapy and holistic healthcare services, both face-to-face and online. Register your interest today!
Hypnotherapy Services in Hull
Hypnotherapy is designed to help you make changes to your thoughts, feelings, habits, or behaviours. Hypnotherapy is safe and natural, it feels just like daydreaming. In this state, your mind is able to develop new ways of thinking and feeling at a deeper level. These changes happen easily and permanently, with life-changing results.
Therapies
I offer a range of therapies from reflexology, to Chiropody and am a fully qualified highly experienced footcare health practitioner. All holistic therapies optionally incorporate the John Holman Hydrotherm system, a three dimensional treatment upon warm water filled cushions. A truly luxurious and deeply beneficial treatment.
Carrie was great in helping me get back to my old self! Went to Carrie to get help with anxiety and dealing with the daily stresses of life. All my anxiety has gone and feel I have the necessary tools to handle anything that comes my way. Thanks Carrie!
I booked in with Carrie for a course of sessions for a problem I was desperate to overcome. I have had instant results and feel very optimistic, even after only the first session. She's brilliant at what she does, and understands the issue youre trying to resolve.
What an amazing experience. Carrie was not only professional but very supportive and caring. I found my hypnosis sessions very successful and continue to use all the strategies that Carrie gave me. I will be returning for more sessions very soon and I am also going to try some other things too.
Featured on

Award Winning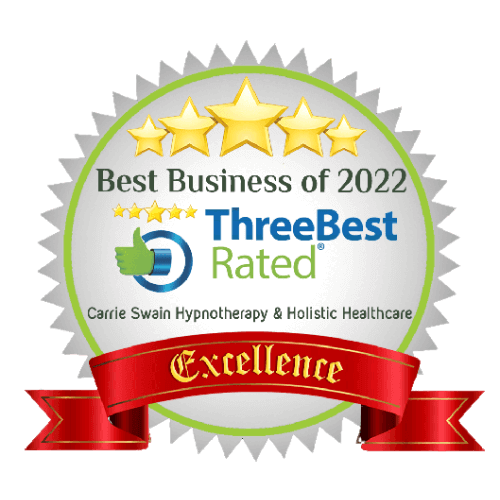 Works Globally
Get in Touch
For any queries about my services or to book a consultation please don't hesitate to get in touch with me and I will be more than happy to help!
1012 Anlaby Road
Log Cabin
Hull
East Yorkshire
HU4 6AT