Are you tired of feeling overwhelmed by constant worry and anxiety? Do you wish you could break free from the grips of your anxious thoughts and start living your life to the fullest? If so, then you're in the right place.
Introducing the 6 Week Anxiety-Free Program, designed to help you overcome anxiety and take back control of your life. Led by experienced hypnotherapist and anxiety specialist, Carrie Swain, this comprehensive course provides you with the tools and strategies you need to manage your anxiety and reduce its impact on your daily life
Get The Support You Need to Transform Your Life
Through a combination of group hypnotherapy sessions, videos, practical exercises, coaching and support, you'll learn how to identify your triggers, challenge your negative thoughts, and develop healthy coping mechanisms to manage your anxiety in a healthy and sustainable way. Whether you're dealing with mild anxiety or more severe symptoms, this course will give you the tools you need to regain your confidence, find peace of mind, and start living life on your own terms.
What Will I Get From This Program?
Learn practical strategies to manage your anxiety and reduce its impact on your daily life
Identify your triggers and develop healthy coping mechanisms to overcome anxiety and let go of the baggage holding you back.
Challenge negative thoughts and beliefs that contribute to anxiety
Improve your self
awareness and emotional regulation skills
Gain confidence and improve your overall quality of life
Get support and guidance from an experienced hypnotherapy and anxiety specialist
Connect with a community of like
minded individuals who are also working towards overcoming anxiety
Meet Your Coach
I'm Carrie Swain – a qualified Hypnotherapist, Holistic Wellness Coach, and Anxiety Specialist with over 20 years of experience in the world of holistic therapy. After training at the prestigious Steiner Training Academy in London, I have had the pleasure of working with clients from around the world.
Throughout my career, I have been fortunate to work with a diverse range of clients, including celebrities and royalty. With every client, I bring a personalised approach to healing, tailoring my methods to meet their unique needs and goals. My mission is to help anxious frustrated women, become calm and confident.
The Program
Life time access to 6 modules including videos, printable worksheets, guest talks from holistic health experts, and virtual group hypnotherapy sessions that can be rewatched at any time to support you on your journey to becoming anxiety free.
SESSION 1 –  Relax & Release The Unwanted Physical Grip or Sensations That Anxiety Has on The Mind & Body
SESSION 2 – Recognise & Reset Your Inner Programs From The Past
SESSION 3 – Remedy & Renew Collapse The Old and Replace with New Structures and Beliefs to What is Possible in Your Life
SESSION 4 – Reinvent & Radiate Positively with Your Personality Traits Unique to You
SESSION 5 – Rise & Radiate Confidence with an Inner Knowing You Have All You Need After We Have Remapped Your Best Future Waiting For You To Live It/Step into It
SESSION 6 – Reflection It's Time To Reflect on The Course
Carrie was easy to talk to and made you feel relaxed, and she understood your issues and could really help you
Thank you so much for all you've done for me I could not be more grateful, I know that with all the tools you've given me I'm going to be healthier and happier.
A beneficial experience that superseded my expectations – thank you so very much!
Awesome. Was sceptical before starting, never been so happy to be wrong. Amazing experience.
A positive exciting step in my journey to recovery with noticeable results on the first session.
Just completed a course of 5 hypnotherapy sessions dealing with neurological issues with background emotional plaque going on. I have experienced a major shift towards a promising future and a full recovery, thank you!
After completing my sessions I can honestly say that I use the strategies and listen to the audio tracks. Always professional but also always friendly and caring. The hypnotherapy was great and I gained very much from my sessions
Packages
Are You Ready to Take Control of Your Anxiety?
Featured on

Award Winning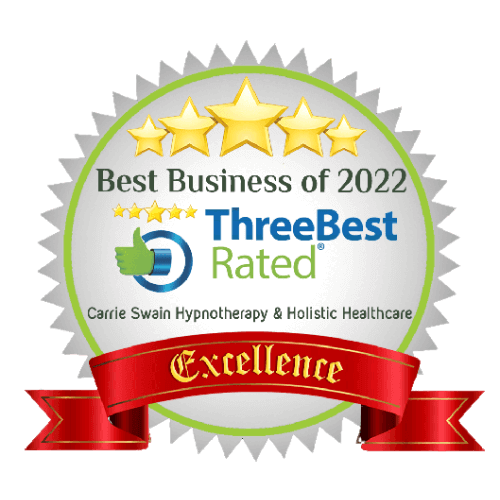 Works Globally
Ghp
Still thinking about it?
5 Ways to Know You're Ready to Start Your Journey to Become Anxiety Free
 You've already started looking at steps to improve your anxiety but need an actionable program to follow with a structure for success.
 You're struggling as your anxiety is holding you back and you need expert guidance.
 You're exhausted, your anxiety has hit the roof and you're in need of a support system.
 You're excited by the prospect of taking back your life and becoming anxiety free.
 You're willing and ready to accept help.
Carrie was great in helping me get back to my old self! Went to Carrie to get help with anxiety and dealing with the daily stresses of life. All my anxiety has gone and feel I have the necessary tools to handle anything that comes my way. Thanks Carrie!
I booked in with Carrie for a course of sessions for a problem I was desperate to overcome. I have had instant results and feel very optimistic, even after only the first session. She's brilliant at what she does, and understands the issue youre trying to resolve.
What an amazing experience. Carrie was not only professional but very supportive and caring. I found my hypnosis sessions very successful and continue to use all the strategies that Carrie gave me. I will be returning for more sessions very soon and I am also going to try some other things too.